In the world of cryptocurrency, where every second there is a rise or fall in the crypto value, a person must be professional enough to make a decision, or even he may be able to understand the crypto signal. Only then would he be able to mark a difference in this field.
What Are Crypto Signals?
Cryptocurrency signals in the crypto world are defined as the trading ideas from expert traders that guide us and provide a view to buy or sell any particular crypto at a specific time or price. These crypto trading signals can be dependent on various factors, which comprise of
Cryptocurrency News
Technical analysis
Current market climate
Crypto signals are not simply estimates or imaginations, simple applications of information you pump into, or trial and error, but based on commerce-relevant indicators known to work for stock, forex, and other markets. They are highly based on well-known research-based indicators like Moving Average Convergence Divergence, Relative Strength Index, and tens of other indicators.
How To Get Crypto Signals?
The best crypto signals are mostly sent through a Telegram group in real-time. For this purpose, if you are using a trusted provider, every signal that you receive will be based on a particular trading pair like BTC/USDT.
How Are Crypto Trading Signals Generated?
Best crypto signals are based on a combination of auto and manual trading tactics. These trading signals are an amalgam of technical and fundamental analysis. Best paid crypto signals for trading rely on technical analysis, charting, elemental analyses, and information collected by bots (mainly and efficiently) from social media channels.
Who Are Crypto Signals Providers?
Crypto Signals providers are the ones that provide actionable trading ideas to buy, sell or hold an asset that is constructed from market indicators through detailed and informed technical analysis of the real-time and historical market climate. The vital part of trading now is not trading information but its relevance and utilization that matters. It needs work to define the signals' accuracy and reliability signals. For this purpose, various signals providers have joined the community, amongst which only a few have succeeded in marking their name by providing the best cryptocurrency trading signals.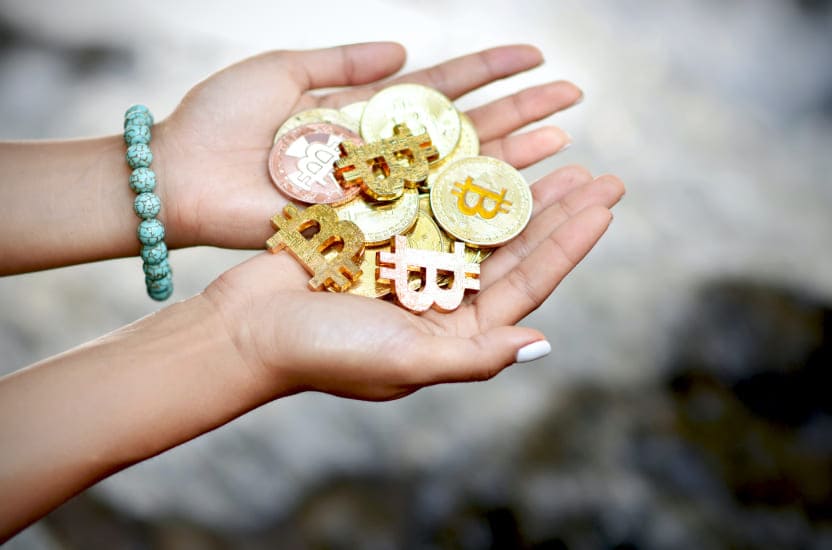 Best Providers of Crypto Signals
In the rush of gaining the best crypto signals, where many providers earn money and give useless signals, choose a provider that provides signals worth your money.
Signals Blue is The Best Provider of High-quality Crypto Signals
Signals Blue is among the best-paid crypto signals providers you can look to when thinking of crypto trading automation. This is because they support API signals and Cornix Automation on all packages.
The pathway to provide all the signals is Telegram via their official bot or the Cornix Automation and API – webhook or JSON. The group facilitates you with various signal types, including short-term or spot trading, leveraged buy/sell signals, mid-term to long-term buy/sell signals, and informative casual tips for trading altcoins.
Look at this
Recommended knowledge from Signals Blue
The packages are variable in the duration of signal provision from 1 month to a lifetime subscription. According to their website, the current accuracy for the signals is 86.21% and sometimes up to 97%.
An Overview of The Features of Signals Blue
Types of Cryptocurrency Signals
The crypto signals they provide are incredibly focused on the spot market and are convertible. They can easily benefit beginners from these cryptocurrency signals. The validity of these signals is from a few hours to a few days and are about 2-3 signals per day. The Cornix service also provides full automation.
Cornix Integration
Explaining a little about Cornix, it is a cloud-based solution, and all automation is processed on Cornix servers. However, at present, only Binance, Coinbase, KuCoin, Kraken, and Huobi users are availing of the benefits of Cornix Integration with Signals Blue.
API Webhook Integration
This feature is dedicated to Developers who feel a need to integrate the Signals' blue service with their custom solution, e.g., for automation. If you want to use this feature, you should have full command of coding skills.
Why Signal Blue Gives The Best Crypto Signal Service
Flexible Timings
Their team comprises people from different regions, so these signals appear in various time zones. You can avail these signals whenever you want.
AI-based Tools
They have their copy write software that foresees and captures all the potential anomalies involved in the ups and downs of specific crypto. This also makes them faster than others in providing signals.
Almost 100% Profitable Cryptocurrency Signals
The signals provided by their team have a big chance of succeeding. They are not based on hit and trial methods. This assures their customer satisfaction and makes them highly efficient.
Detailed Crypto Analysis
The crypto signals provided are highly analyzed and only published after consultation with experts and specialists. This is more understandable by using the charts they give.
Conclusion
Service compatible with automated trading on Binance, Coinbase, KuCoin, Kraken, and Huobi.
No free trials or testing for those looking for free crypto signals.
The best-paid crypto signals provided may include the entry zone, percentage profit to get from the trade, name of crypto, open price, stop loss, targets, and other details.
Cryptocurrency Signals are based on analysis and reviews by traders, experts, and other market participants.
By reading the above facts and figures about Signals Blue, it is evident that they are the best providers for crypto signals. Unlike many other services that cannot meet their customers' requirements, Signals blue, with their services and 24/7 customer support, is always on the back of their users. Their subscription packages are also among those that are worth the signals they provide. This is the reason that a tremendous amount of the population admire their services and have given many positive reviews about them. If you are a crypto lover, then do visit their site once. You will surely love the way they help and assist their users.