Most common NFT scams
You cannot escape all the frauds in the realm of nonfungible tokens if you are an active NFT trader. Phishing, counterfeit NFTs, and pump-and-dump scams are typical NFT frauds.
During the previous few years, the growth in digital assets trading as NFTs has increased, with NFTs now fetching millions of dollars. People are generating money and trading nonfungible tokens, which are sweeping the digital world by storm. However, there are risks involved when something becomes popular, such as decentralized finance (DeFi) and the latest version of the Web, called Web3.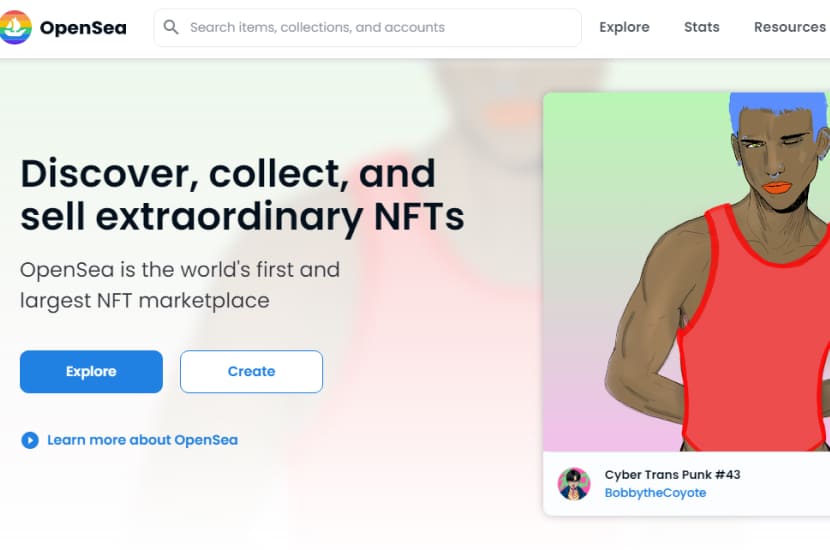 Hackers made $14 billion from crypto-related hacks last year, and the figure is constantly rising. The number of people involved in cryptocurrency crime has increased by 79 %. But how can NFT traders avoid becoming victims of fraud? You can keep your tokens secure by recognizing the most typical NFT scams. Some of the most common NFT scams are;
Pump-and-dumps
The essential point to remember is that NFT pump-and-dumps are bad news. A pump-and-dump scam arises when a group of people purchases a significant number of cryptocurrencies or another currency to raise the price in anticipation of increased demand. They sell their things and leave others empty-handed when their efforts are fruitful. If you are a Telegram or Discord user, you probably see the crypto scams occur right under your nose.
Phishing Scams
The second most common scam is a phishing scam. The NFT phishing scam consists of fake advertisements sent through counterfeit websites and pop-ups that request users' private wallet keys. The electronically disguised scammer requests your details, which he uses to steal all your property.
Counterfeit NFTs
The third common NFT scam is Counterfeit NFTs. Artists devote a lot of effort to their unique creations. It takes a lot of time to build up an NFT collection; therefore, when copied by someone else, it is equivalent to biting into a sour apple. The scammers steal the artist's work & transform it into an NFT. Unaware buyers will then acquire an NFT that is worthless.
Are NFTs a scam?
No, NFTs are not a scam. NFTs can be collectors' goods in the same way baseball cards used to be, but they do not have to be. An NFT might potentially be a digital form of entertainment or even a valued piece of art for a short time. Many people believe the market is in a bubble that will ultimately burst, and they are correct. However, this is not the moment to speculate because trade is still growing.
Since it is obvious that security and compliance are complex topics, NFTs are a little fragile. Furthermore, crypto, blockchain, and NFTs are the new kids on the block, with the rest of the neighborhood having little knowledge of them. And there are additional risks associated with the unknown. A phishing attack targeted customers of the largest NFT exchange (OpenSea) at the start of this year. At least 32 customers have lost their $1.7 million worth of NFTs.
Although NFTs are not a scam, they may be easily stolen, and as long as the NFT market continues to expand, the number of assaults will increase with it. Hackers will also become more inventive and technically knowledgeable. Hackers stole customers from Nifty Gateway a year ago; therefore, there is more NFT news concerning scams. They stole a lot of NFTs and even used credit cards from customers who did not enable two-factor verification (2FA) to purchase up to $10,000 worth of NFTs per profile.
Look at this
Recommended knowledge from Signals Blue
How can you avoid NFT scams?
It is a good idea to keep a check on the news coverage to prevent NFT frauds. Furthermore, enhance your digital security by avoiding shady contact requests and strange pop-ups.
Users are becoming more aware of trading risks and how to keep their NFTs protected. However, if you currently have an NFT or plan to purchase one or more, it is essential to understand how to prevent an NFT scam. You may take many precautionary measures as a user to safeguard your assets against stolen.
To prevent yourself from pump-and-dumps, examine the NFT's transaction history as well as the creator's contact details. Pump and dump scams may be indicated by trades that revolve around a single date.
Remember that your data belongs to you to avoid a phishing scam! On pop-ups or questionable websites, never provide your wallet's keys. For crypto exchanges, always go to a trusted website. It goes without saying that you should always use 2FA to protect your accounts; it is the least you can do.
There are situations when you cannot do anything about stolen artwork. Before purchasing an NFT from any marketplace, perform your investigation to ensure that the NFT you are purchasing is from a verified account and represents the real artist in question. Several NFT markets are developing new technologies to analyze public blockchains for counterfeit NFTs. Lastly, NFT scammers' usernames are missing the blue checkmark.
Are NFTs worth it?
NFTs are a good investment option. It is a whole new world to discover if you keep track of your movements and take precautions.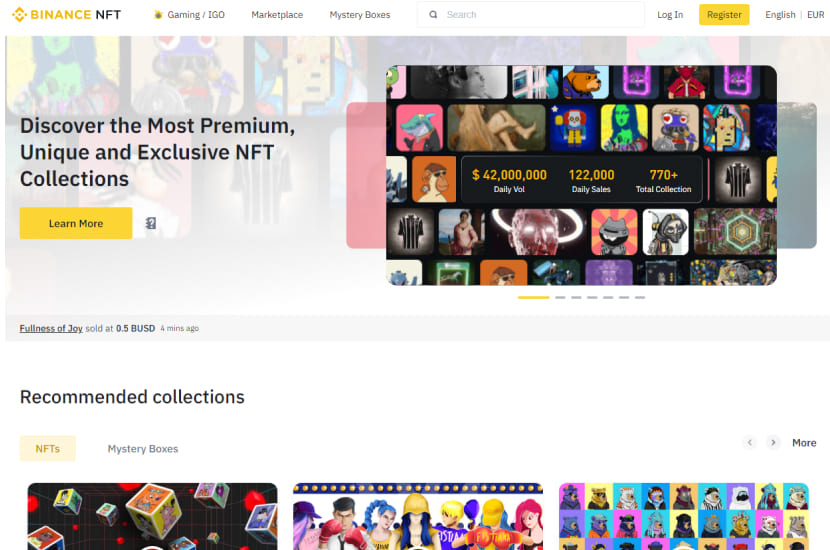 We are in the middle of the NFT roller coaster, yet many people are still debating the merits of NFT investments vs. NFT frauds. Since we know that NFT's total market value is approximately $40 billion, there is no need to describe why nonfungible tokens are so popular.
Yes, some NFTs are a scam, and some platforms are not as trustworthy as you may think. However, this does not imply that all NFTs are scams. You will meet some dishonest salespersons when you go car buying – it is a danger that comes with life. When you are ready to purchase an NFT, remember that the value is not in the image itself. The underlying asset has value, which provides NFTs with their practical usefulness.