In the market of hardware wallets, Trezor T is a very well-known name. In 2014, Satoshi Labs manufactured it. The Trezor Model T is the Trezor device's latest generation, improving the original Hardware wallet. It allows users to store sensitive information such as cryptographic keys for authentication in a secure manner.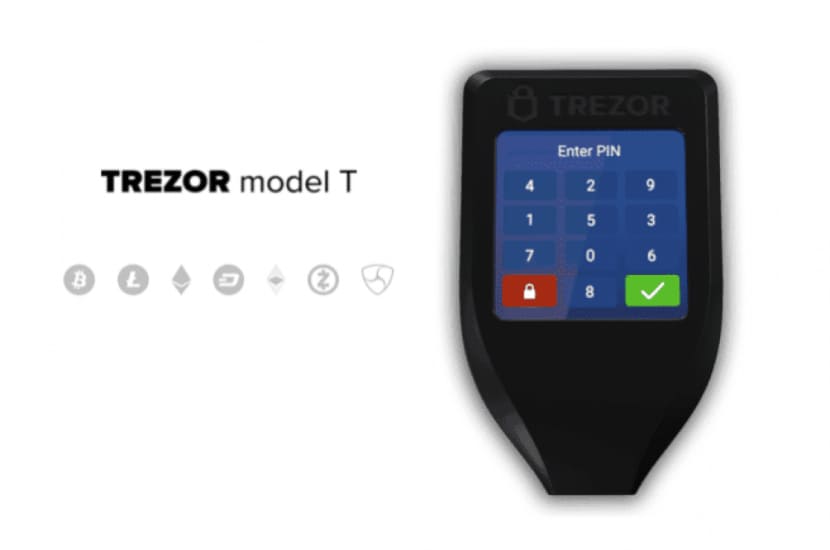 Thousands of Trezor T have been sold in 150 countries or more. It is used to enter certain transactions to reach the cryptocurrency stores. It requires a USB C port if a computer or laptop does not have built-in features. Connect your Trezor and use the Trezor interface. It will require your physical confirmation for the transaction to proceed. It will protect you from dangers such as key loggers, Ransomware, and other forms of spyware.
Trezor Box
When someone buys a Trezor box, it contains a Trezor Model T device, USB cable, Startup manual, and Recovery sheet to write down the seed words. Trezor devices come in their original packaging.
Trezor T Specifications
Trezor T is famous because of its unique features written down here:
It's a physical storage device for bitcoins and private keys.
Has a touch screen with vibrant colors.
Trezor accepts the majority of popular currencies and digital tokens.
A team of experts provides customer service 24 hours a day, seven days a week.
Trezor's account verification uses U2F (Universal Second Factor), ensuring that an unknown transaction request is never handled.
Trezor has a strong following among its users.
Beginners will appreciate this wallet.
Working of Trezor T
The Trezor Model T is a touchscreen device with encrypted flash memory that stores your cryptocurrency private keys. When linked to a computer or phone, the gadget requires power from the USB-C port, which it does not have onboard.
Connect your Trezor and use the interface to enter the specifics of a transaction to access cryptocurrency stored at a specific address you own. Your Trezor requires you to physically confirm transaction data on its touchscreen, shielding you from dangers.
When you're ready to send a transaction, it'll tell you about the marketing you are sending for verifying and allowing you to determine if the data has been tampered with in any way.
The private key will only be used to sign a valid transaction checked by the user multiple times. It will never be accessible to the internet, as the entire signing process will take place on the device's dedicated chip.
Pros of using Trezor T
Following are the pros that everyone needs:
Large color touchscreen display.
Very simple to use.
Trezor Model T isolates private keys with PIN and passcode protection.
Web browsers, desktop operating systems, and Android are all supported.
Over 1000 coins and tokens are supported.
Using fiat currency, purchase cryptocurrencies and trade them within the wallet.
Cons of Using Trezor T
Following are some cons you need to know before buying Trezor T:
There is no support for iOS.
Most other hardware wallets are more expensive.
Only a few cryptocurrencies can be purchased using fiat money.
When you lose your 24-word recovery phrase along with your device, you lose access to, and thus lose control of, your assets.
What currencies is Trezor capable of holding?
Hundreds of coins and tokens are supported by Trezor, including Bitcoin, Monero, Litecoin, Dash, Zcash, Bitcoin Cash, Bitcoin Gold, Ethereum, Ethereum Classic, Expanse, UBIQ, NEM, and Bitcoin Testnet.
Look at this
Recommended knowledge from Signals Blue
Is Trezor T a secure device?
The Trezor Model T saves the private key offline inside the device, establishing a secure environment protected from hackers and malicious actors. To get inside the wallet, you'll need a pin code. The wallet's physical buttons are used to confirm each transaction.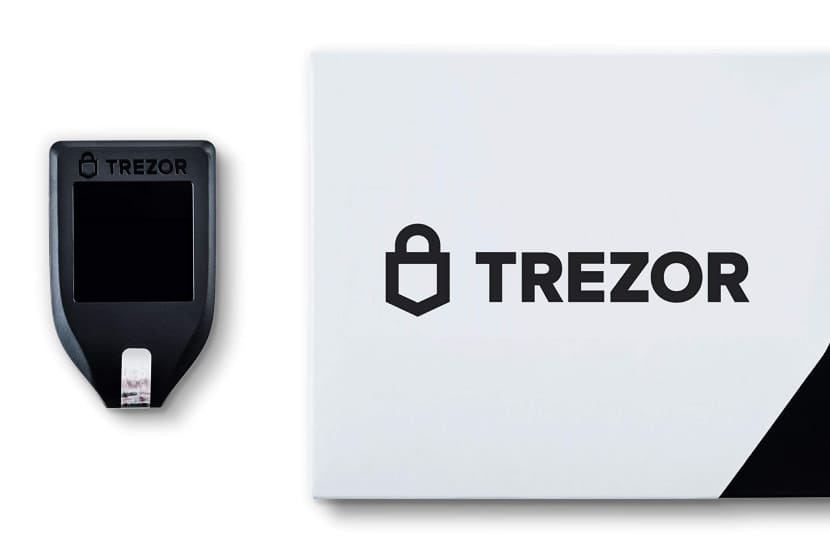 The Trezor Model T requires a passcode in addition to the PIN and employs a 24-word recovery phrase rather than the conventional 12-word seed phrase. This feature allows you to create a second account in your wallet to store digital assets. The assets you have accumulated with the supplementary pass cannot be accessed even if your PIN is compromised.
Trezor also employs Universal 2nd Factor (U2F) authentication and can be used as a hardware security token to authenticate Google and Dropbox logins.
Why is the Trezor T so expensive?
The Model T is so pricey because of its full-color touchscreen display. At the time, no other hardware wallet offered it, and this feature added a significant amount of expense to the hardware's production.
Is Trezor T durable?
There aren't many Trezor Model T customer reviews mention it, the Trezor T gadget itself is robust and well-made. Even though this has nothing to do with the security aspects of your cryptocurrencies, you can be confident that the gadget will last and not fail you.
Is the Trezor T the most excellent Bitcoin hardware wallet?
The Trezor Model T provides both security and convenience. For offline transactions, the Trezor wallet offers a secure environment. Even when the wallet is turned off, the user is authenticated using a unique PIN. The backup is a set of 24 words generated by a random number generator (RNG). Offline, a 24-word seed is produced. When the gadget is turned off, it appears on the wallet's screen. This 24-word seed and the passphrase assist users in recovering their wallets in the event of a loss. The wallet also displays the numerals on the screen in random order and varies the demand for each login. All the features make it an excellent choice for Bitcoin storage.
What are the advantages of the Trezor Model T over Trezor One?
The Trezor Model T features a color touchscreen display. It includes FIDO2 authentication and supports more tokens and digital assets. The wallet screen is used to enter all PIN and password information.
How can we make Trezor T hardware wallet even more secure?
A Cryptosteel or BillFold is an option to add an extra layer of security to your Trezor T. These cold storage technologies enable you to store private keys and recovery phrases in any situation safely. ‍
How safe is a Trezor T wallet?
The Trezor T is far safer than typical software wallets. The private keys are kept offline on the physical device rather than stored on a mobile or desktop computer. Because it is never connected to the internet, a hacker will be unable to access your funds.
What happens if my Trezor T breaks?
You can use your recovery seed to retrieve your complete wallet, passwords, and other data if your Trezor T wallet is lost, destroyed, or stolen. All you have to do is type your seed's phrases into your new Trezor.